Everyone would like to be able to sell their real estate quickly, without hassle, and for a lot of money. However, novice real estate buyers and sellers will need a lot of information before they can hope to know the market well enough to get the best deal possible for themselves. You can get started in your learning process by reading this article, which will direct you to the best sources of real estate information on the web and in person. Use it as a guide to tell you what to do next.

Most people tend to want to use computers for everything these days, but often the best solution, especially if you don't know the exact questions you want to ask, is to stop into a real estate office and talk to a Etobicoke real estate broker or agent who has been in the business for years and knows all the ins and outs. They will usually answer your questions in the hopes of securing your business. And in the case of buying a home, why not accept? It's the seller who will be paying the commission, not you.

If you simply must find your information online, however, a great place to start would be the website of an organization of realtors such as the OREA (found here) or CREA (Canadian Real Estate Association). These sites are run by collectives of real estate agents who see it as in their best interest to keep potential customers informed about what's new in the market, some common terms used in real estate transactions, and what it is that realtors actually do for their clients.

If you're simply looking for some statistical information on what condos are currently selling for, which cities are the best investments, or how the housing trends have been behaving in your area for the last few years, there are a few great sources of real estate information. Scotiabank does a yearly report on global housing trends that makes it easy to compare prices between cities. Royal LePage's quarterly housing reports are great as well because they also break this information down by neighborhood and home type.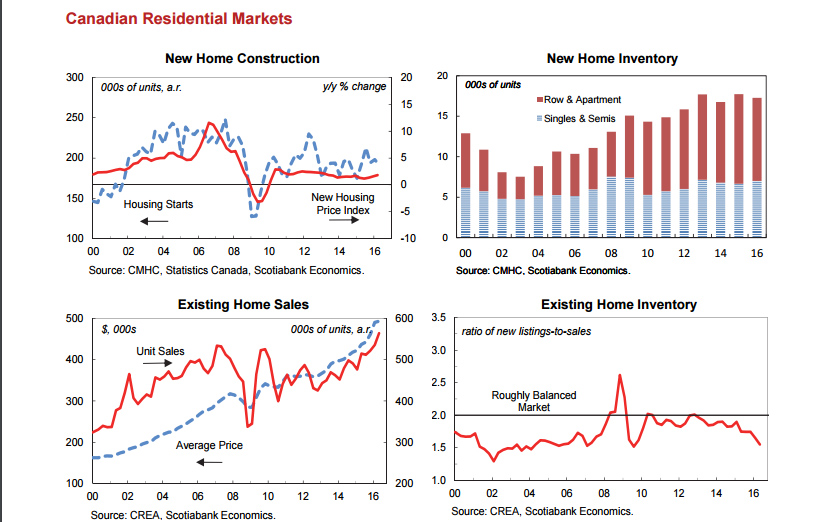 Image courtesy of Toronto-realestate.info

If what your looking for runs more along the lines of information concerning the investment potential of beachfront rentals or whether or not the housing bubble will burst soon, you should read some real estate blogs that are maintained by experts in the field, usually real estate agents. There are hundreds pertaining to each city, especially the bigger ones like Toronto and Montreal, so do a search and browse a few dozen before choosing one or two to follow on your feed reader.